BLOG
2020.01.17 update
Used Car Auction in Japan
As widely known, Japan is one of the biggest car manufactures in the world. Those Japan made vehicles are quite popular also as second hand vehicles or even older, due to their remarkable longevity. But what makes them so special?
In addition to the original quality of vehicles, the regular inspection system and checkup habits, well maintained roads, or the frequency of vehicle updates in Japan are the keys for the popularity of used Japanese cars in the world. -Many people in Japan prefer to replace their passenger cars before hitting 100,000km concerning declining fuel efficiency and increasing upkeep costs.
However, those well-maintained second hand Japanese cars or trucks still have so much offer before ending their lives this early. Nowadays, many buyers from inside and outside of Japan come to used car auctions to find their markets' best interests.
Auction House System
There are more than 100 of auction houses all over Japan. The auction date differs from each house but most of them hold auctions weekly. In terms of used trucks, Isuzu used truck auction is the biggest, owning 3 major venues; Tokyo, Kobe, and Fukuoka. Thousands of trucks are listed on the auction every time.
In most of the auction houses, listed cars are stored in yards owned by the house and free to be inspected prior to the bid date. You can also refer to the auction sheet for the details or basic conditions of the vehicle. All the cars on the auction are inspected by the trained staff once the cars arrive to the yard and are taken several photos to be uploaded on their website. However, many buyers still prefer to check the vehicle conditions by their own eyes to ensure the condition and bid on proper prices.
On the auction day, bidders gather at the auction house, pick a desk and log in to the auction system with their ID, and finally bid by pushing the buttons installed on each desk, when it comes to the turn. Usually, one auction consists of different segments according to their price range, user history or type of vehicles etc. ; e.g. "Low Price" , "User Fresh", "Van/Truck"
Once the auction begins, bidding goes by 2 or more lanes and sometimes one bidding ends in less than 10 seconds. So, you need to be prepared not to miss the moment.
Recently, many auction houses introduce remote bid or online bid systems as well, so it is not necessary to visit the auction house only for a few bids.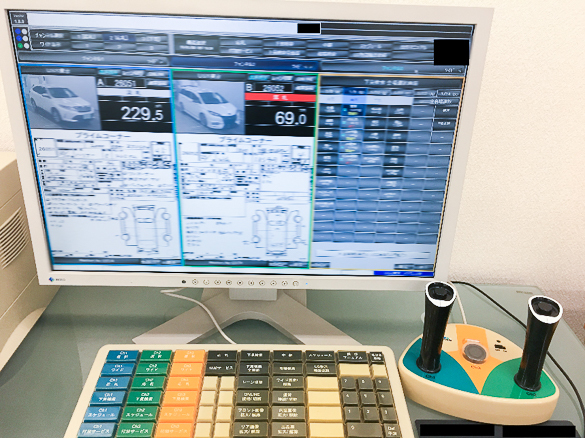 Speaking of auction houses, some of them now have even mosques in their main building and also serve Halal meals at the cafeteria. As Muslims are only 0.24% of the entire population in Japan, you can imagine how these auctions are spotted from buyers from outside of Japan.
Used Construction Machinery Auction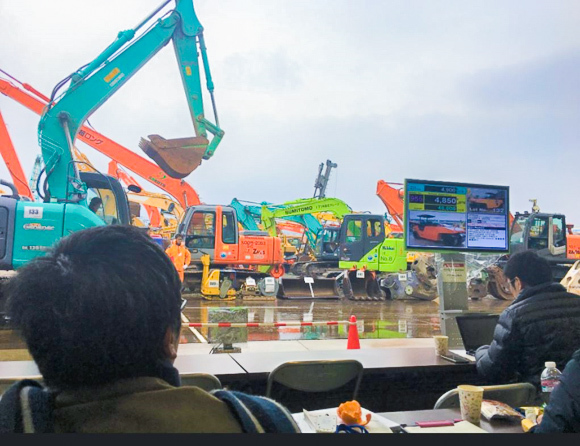 Although most of the used cars auctions are held with the auction house system which mentioned earlier, different types of auction styles are adopted for construction machinery such as parade auctions, tender auctions and online auctions. For the details of used construction machinery auction, please refer to the article below.
Japanese Construction Machinery Auctions!
Looking for Used Trucks or Used Construction Machinery? Send us message!
Yamada Sharyo Co., Ltd. has been exporting used trucks and machinery for over 40 years. We collect trucks and machinery from various suppliers and users as well as auto auction and inspect the condition of every vehicle in order to supply long lasting trucks and machinery to our customers.
If you have any inquiry on used trucks or used construction machinery, send us message!
Contact Us: https://yamada-co.jp/en/contact/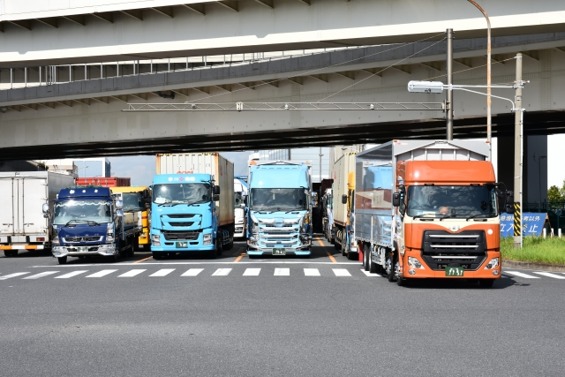 Yamada Sharyo Co., Ltd.
Used trucks and machinery exporter
LATEST ARTICLES
CATEGORY
ARCHIVES