ABOUT US
We Are Here to Improve Your Business.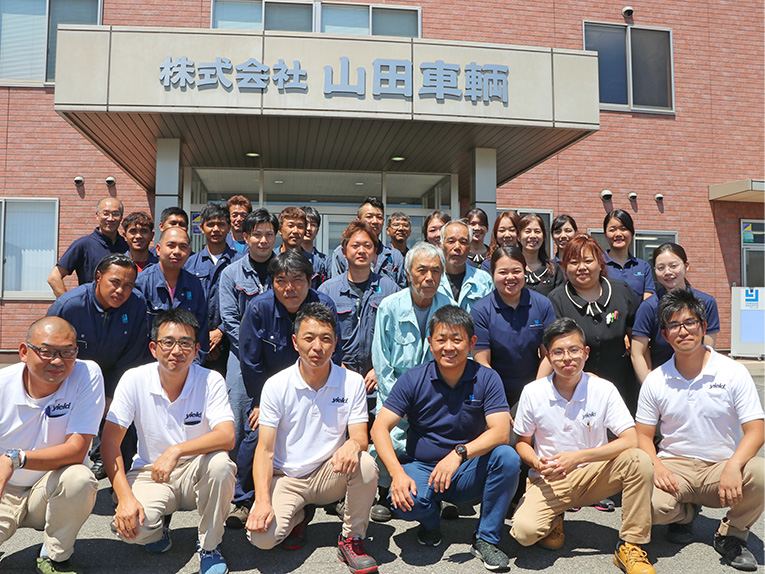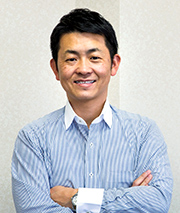 Thank you for visiting our web site. We, Yamada Sharyo Co., Ltd. are a trucks and construction machinery exporter based in Okayama Japan.
Our company was established in 1977.
Since then, our company has been developing through our business experience by focusing on truck, truck parts and construction machinery export/sales. In each year, thousands of used Japanese trucks/construction machinery are exported by us and get their second life in all over the world encouraged by lasting demands for high quality Japanese vehicle.
This global "circulation business" has been contributed on developing local economy, activating business and raising the quality of lives, and that is what we are proud of the most.
All our trucks and construction machines are carefully inspected by our highly experienced technicians and we make sure to notify the exact condition of the units to be able to deliver satisfying units to all of our customers.
Now our continuous effort to deliver high quality vehicles and customer services are widely acknowledged and we believe that it is our never-ending subjects to improve these standards along with upcoming demands.
We are not only selling our products, we are also part of you to innovate flamework, create new opportunities or so much more good sequences which comes with our work.
To improve your business, we will never stop challenging!
CEO Katsuhiro Yamada
4 Keys to Ensure Our High Quality Circulation Business
1.Purchase

Our professional buyer team purchase many vehicles from all over Japan everyday.
All the vehicles will be checked its condition with our professional eyes before purchase.

2.Inspection

After the vehicle has arrived to our yard, our experienced mechanics
checks the detailed condition of every vehicles one by one based on our inspection sheets
with numorous check items.

3.Sales

Domestic Truck Sales

Our local 1 stop truck sevice shop: yield. provides all the truck related services anyone could ever ask for!

・Truck Sales / Purchase
・Body Customize
・Maintenance
・Vehicle Inspection
・Lease/Rental

Overseas Sales / Export

Our overseas sales team exports over 2,000 units of trucks to all over the world every year. With the increasing demand for construction machinery, we have established a joint company in the Philippines in 2015 as a distributer of Yanmar excavators.

Domestic Parts Sales

Our parts sales team sells used trucks parts which are tested their functions. After the test, all the parts are cleaned or even repainted if needed, so that we can supply the used parts as good condition as brand new. They also remanufacture the parts to make the most of every reusalbe pieces.

4.Packing & Shipping

Our experienced and trained staff prepare for the shipping to ensure the fast and safe shipping to your nearest port.
Company Overview
| | |
| --- | --- |
| Company Name | YAMADA SHARYO CO., LTD. |
| CEO | Katsuhiro Yamada |
| Head Office | 1-13-31 Matsue, Kurashiki City, Okayama, County JAPAN |
| Tel | +81-86-455-3426 |
| Number of Employees | 40 |
| Founded | September, 1977 |
| Capital | 20 Million yen |
| Branches | Kobe, Hokkaido |
| Membership | JUMVEA(Japan Used Motor Vehicle Exporters Association), AFRECO(Association of African Economy and Development), JU (Japan Used Car Dealers Association), JAAI (Japan Auto Appraisal Institute), JTP, BIG WAVE |
| Export History | Philippines, Malaysia, Thailand, Tanzania, Bangladesh Uganda Zambia etc. |
Bank Information
| | |
| --- | --- |
| Bank Name | THE HYAKUJUSHI BANK, LTD. |
| Swift Code | HYAKJPJT |
| Branch Name | MIZUSHIMA |
| Branch Address | 1-2 NISHITOKIWACHO, MIZUSHIMA, KURASHIKI-CITY, OKAYAMA-PREF., JAPAN |
| Account Name | YAMADA SHARYO CO., LTD. |
| Account Number | 0005130 (USD), 0786820 (JPY) |