BLOG
2019.07.05 update
The origin of tank lorries
How many of you know that in the 1880's, people were using horses to draw tank wagons? It could carry about 900 gallons of tank by three horses. Nowadays, when it comes to a tank lorry, we instantly imagine that it has a tank body.
Before I introduce our new stocks, let me explain a little about tank lorries.
In the 1905, Anglo American which is one of an oil companies in England has started to transport petroleum by a tank lorry. This tank lorry was manufactured by Thornycroft in England. That is the beginning of a tank lorry.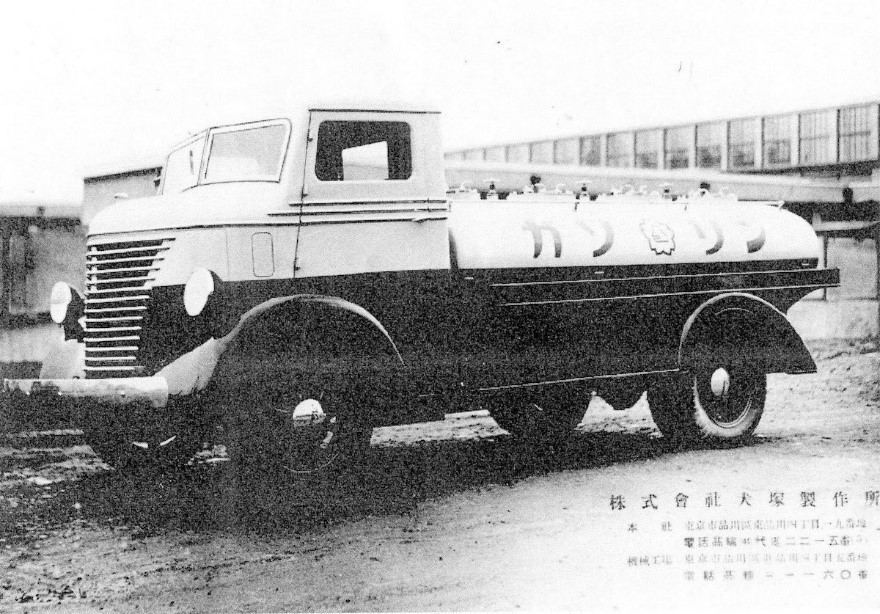 This picture is the first Japanese tank lorry manufactured by Inutsuka Manufacturing Co. Ltd. They have changed the shape of fuel tank from column to oblong. Therefore, loading efficiency has improved. Also, Inutsuka Manufacturing was the first transporter of cement by a tank lorry in Japan.
There are also some different kinds of tank lorry. Tank lorry carries the liquefied loads, dry bulk cargo or gases on roads. And the tank structure is different from what it carries. So, when you are looking for the Tank lorry, you must know there are different types of tanks and you have to choose the most suitable one for your cargo.
If you want to drive tank lorries in Japan, you must have three licenses which are Driver's License for Heavy Rigid, Driver's License for towed trailer and hazardous materials officer's license. There are several levels of hazardous materials officer's license. It is difficult to pass the hardest level test but you can earn more money if you have it with its expertise.  

OUR NEW STOCK!
ISUZU KC-CYG23P1: 10ton TANK LORRY
https://yamada-co.jp/en/stock/detail/26382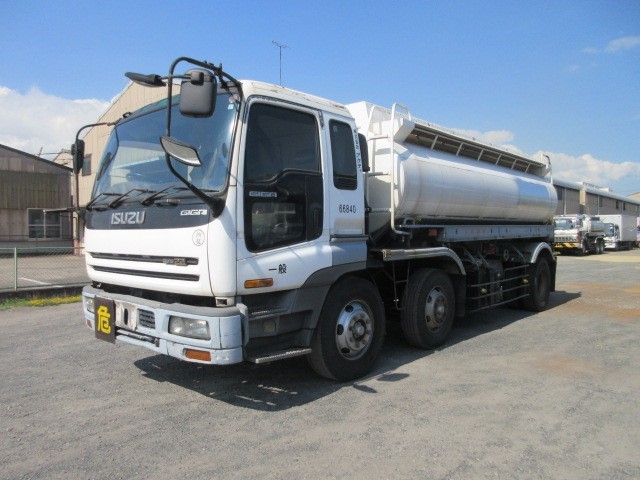 Who wants to get an Oil Tanker? This is ISUZU 10ton Oil Tanker. This is for carrying petroleum such as gasoline, kerosene or fuel oil. MAX LOADING for this unit is 13,600kg. This is our only stock of Tank lorry now. You should check it to get more information right now!!

ISUZU CXG77X6: 10ton BOX VAN TRUCK
https://yamada-co.jp/en/stock/detail/25862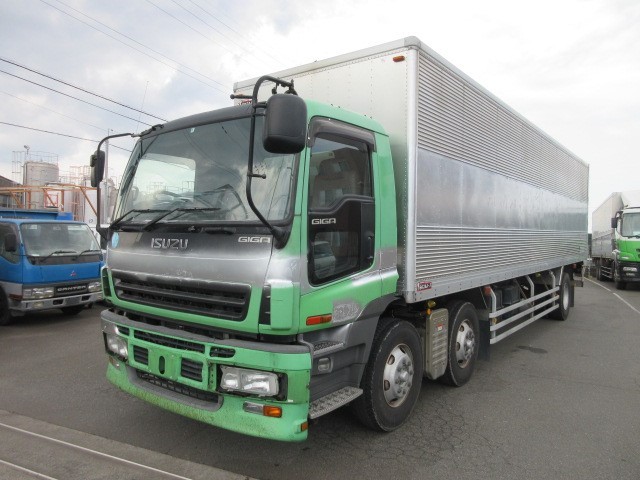 ISUZU 10ton VAN TRUCK is now for sale. Is this unit what you are looking for?
Manual transmission, 6UZ1 diesel engine. Horsepower is 330ps. It's ready to work with you!
ISUZU BDG-NKR85N: 2ton elf POLE SETTER
https://yamada-co.jp/en/stock/detail/25677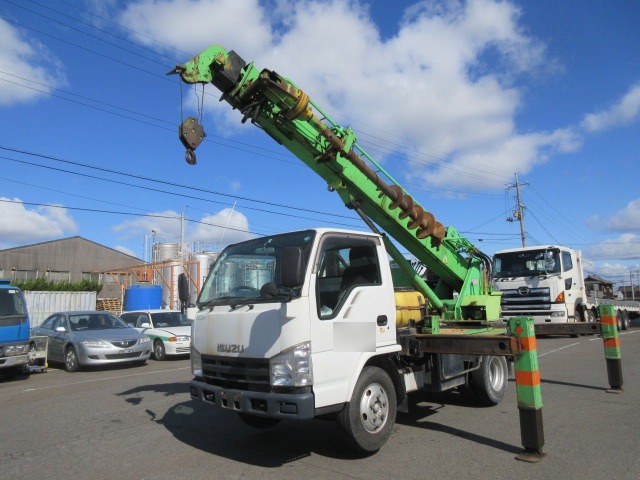 Do you have any digging project in near future? This 2009 BDG-NKR85N pole setter truck provides extra digging strength for tough digging conditions spanning large distances. This truck is equipped with an AICHI D502 pole-setter.

ISUZU KC-FRR33D4: 4ton forward DUMP
https://yamada-co.jp/en/stock/detail/26045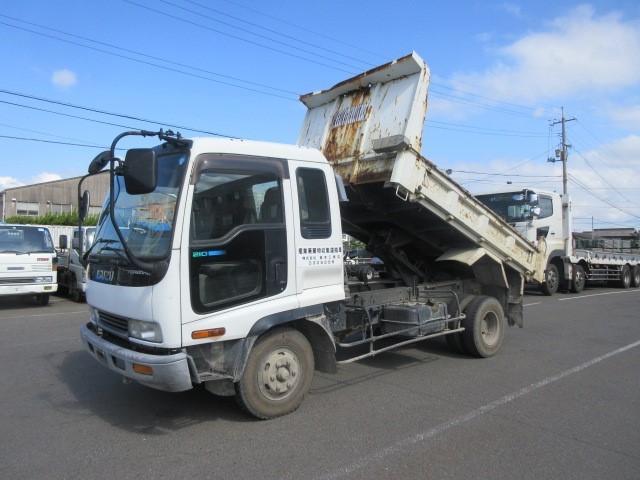 Good condition ISUZU KC-FRR33D4 Dump truck is available. Made in 1998. Running distance 144,107km. Maximum loading capacity 3,750kg. Please check the link to get more information.
New stocks available every week!
Trucks are for transporting something like raw materials from local suppliers, such as mines, quarries, farms, and loggers, to factories that need materials to make products. Transport industry is very important in all over the world! You can see various type of units on our website, so please come and visit. https://yamada-co.jp/en/stock/
Also please check our Facebook and Instagram so that you can get frequent update of the new coming stocks!
Trucks & Machinery Exporter
Yamada Sharyo Co., Ltd.
LATEST ARTICLES
CATEGORY
ARCHIVES