BLOG
2021.10.01 update
Learn More about Self Loader!
As we know, Self Loader is a type of truck that can carry various vehicles, such as passenger cars, heavy machinery, motorcycles, etc. When it works, the loading platform slides, loads or unloads the vehicles. The rear of the loading platform slides down to approach the ground, making it easy to load the vehicles and work smoothly. A winch is attached to carry a vehicle that has become unable to drive due to an accident. Since the loading platform slides backward, it is not possible to load the vehicle without space, so be careful there.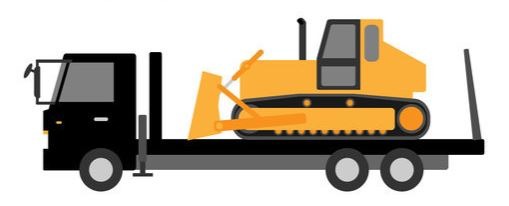 Now let's learn more about Self Loader.
What is a winch?
Do you know winch is very important to a Self Loader? The winch winds and unwinds the wire to lift and lower objects and to pull them up. The winch can be used for various tasks, such as pulling a vehicle that has become inoperable, moving a heavy object that cannot be moved by human power, and so on.
You know what? Winch can be attached to various trucks! It can be installed anywhere there is a solid base such as the loading platform, somewhere near the front bumper or rear bumper, and where the winch itself can be firmly bolted. There are several types of winches, but most of the winches that can be attached to trucks are "electric winches" and "handle winches". Some electric winches are equipped with radio control and can be operated remotely.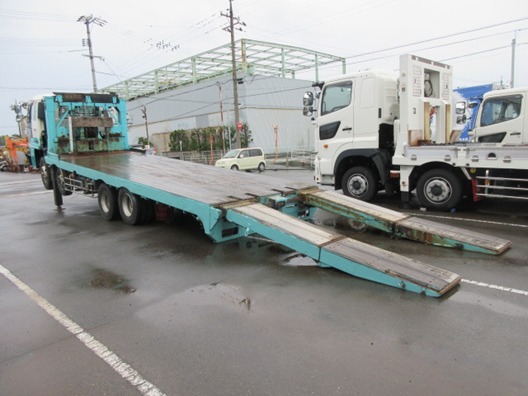 What is a Step board?
It is a scaffolding for loading and unloading construction machinery or other materials from the truck bed. There are many types, but be sure to choose the right one depending on the type of truck and the intended use. Especially, be sure to check the loading weight. When loading heavy equipment onto the Self Loader, even if the truck body is lifted by the jack, there is still space between the body flat and the ground, so it's better to use a set of step boards to load or unload smoothly. Therefore, usually asset of automatic step board is attached to the body to save time and effort by attaching and detaching every time loading or unloading the vehicle. Put it up when driving, and just put it down when we use it.
Check our stocks of Self Loader here!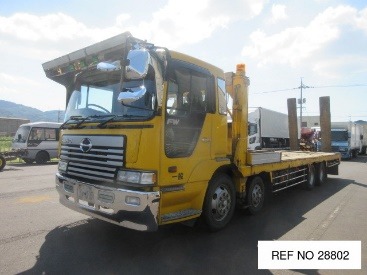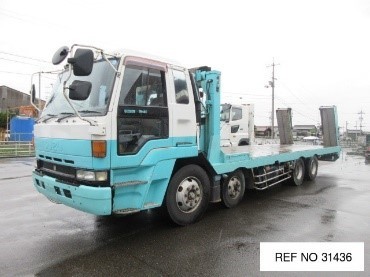 LATEST ARTICLES
CATEGORY
ARCHIVES