BLOG
2021.03.19 update
HOW TO SOLVE COMMON EXCAVATOR PROBLEMS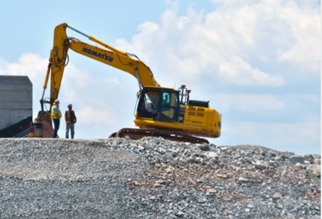 Sometimes, even with good maintenance routines, things just go wrong. Here's a quick overview of common excavator problems and what is causing them.
Please note: the below are general issues and solutions. If you're having trouble working your excavator properly, make sure you call your dealer or local service technician for advice and repair. Do not attempt to repair the problem yourself if you aren't a qualified technician.
WHY WON'T MY EXCAVATOR MOVE?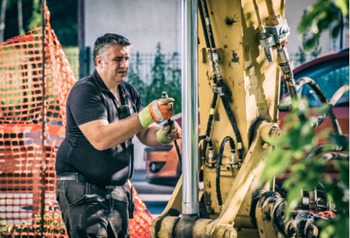 This could be caused by a few things. There could be a problem outside of the final drive or travel motor, such as a problem with the charge pump, being stuck in hi-speed mode, not enough pressure or flow in the hydraulics, a blockage in the motor case drain line, or the tracks are too tight.
WHY DOES IT OVERHEAT?
Smaller excavators are especially susceptible to overheating issues. Some things to check when your excavator encounters overheating problems is to:
l Check the load
l Check the exhaust
l Check the radiator cap
l Clean the radiator
WHY WON'T IT START?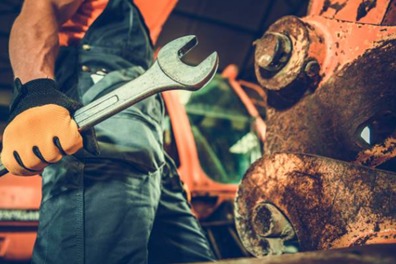 There could be a few things at play that can cause this issue. Check the following:
If you have a voltmeter, check the voltage from the key to the starter
l Check the directional joystick, it could be the directional cables
l Check the wires around the starter
l Check the 'dead man's switch' is up as when it's down the excavator will not start
WHY IS MY EXCAVATOR MOVING SO SLOWLY?
One of the most common causes of this issue is a problem with the hydraulic system. It's best to get a service tech to come out and conduct an inspection on the hydraulics. Some causes include:
l Corroded hydraulic seals
l Old or damaged hydraulic drive
l A malfunctioning hydraulic pump
ARE YOU LOOKING FOR EXCAVATORS?
Do not hesitate to send us an inquiry if you are looking for any machines!
We are here for you!
Please check our website: https://yamada-co.jp/en/stock/?search-body=9
Available current stocks are: PC30MR-2, ZX30U-3, ZX75US-A, PC78US-5, PC128US-2E1, ZX135US-3, 311CU, 313CCR
LATEST ARTICLES
CATEGORY
ARCHIVES