BLOG
2021.01.22 update
Mitsubishi Fuso Will Mass Produce Fuel-cell Trucks by Late 2020s
Mitsubishi Fuso Truck and Bus Corporation (MFTBC) announced on 26th March 2020, that it will start mass production of fuel-cell light-duty trucks by late 2020s. It was developed based on the world's first fuel cell light truck "Vision F-CELL" at the Tokyo Motor Show 2019 and is said to achieve a cruising range of 300km with a single time of hydrogen filling.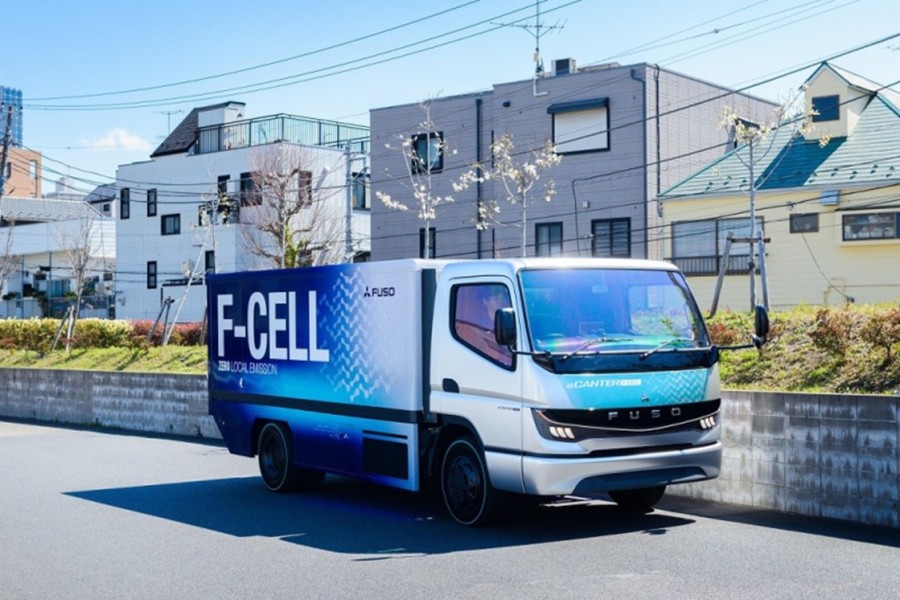 Hartmut Schick, president and CEO of Mitsubishi Fuso Truck and Bus Corporation (MFTBC), said at an online conference, Mitsubishi Fuso Truck and Bus Corporation has become a leader role in zero-emission vehicles. In 2017, they started mass production of the world's first all-electric light-duty truck "e-Canter". 150 units of e-Canters are using by customers in Japan, the United States, and Europe. They will keep introducing new e-mobility vehicles to the entire product portfolio in the future. They can approach a wide range of customer needs and a high level of interest in zero-emission logistics networks.
What's more, he said that Vision F-CELL was unveiled for the first time in the world at the Tokyo Motor Show 2019. Through this prototype vehicle, they will test the possibilities of fuel-cell technology in various commercial vehicles. They are planning the mass production of fuel-cell light-duty trucks by the late 2020s.
About fuel-cell light-duty trucks, Aydogan Cakmaz, Senior Vice President and Head of Operations, said that battery-powered electric trucks and fuel-cell trucks are complementary technologies. Except for the addition of hydrogen tanks and fuel-cell tanks, fuel-cell trucks are basically comparable to the architecture of battery-powered electric trucks.
Regarding specific specifications, Vice President Cakmaz said that maximum output 135kW, energy capacity 40kWh, cruising range 300km is their target. However, 300km is not the limit, the cruising range can be extended to 1000km depending on the application. Power performance is equivalent to e-canter and has a gross vehicle weight of 7.5 tons.
Toyota Motors and Hino Motors announced on 23rd March 2020 that they will jointly develop fuel-cell heavy-duty trucks. On the other hand, but President Schick said that FUSO will gather experience on fuel-cell light trucks and consolidate capabilities first. He also mentioned that tourist bus is promising in the future, and he would like to consider which segment to start in the next few months.
Check FUSO truck in our stock here!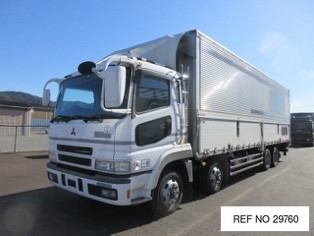 REF NO. 29760
MODEL: PJ-FS54JZ
E/G MODEL: 6M70
FOB: USD $8,081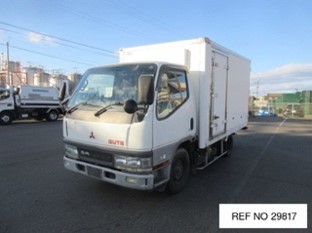 REF NO. 29817
MODEL: KG-FB51AB
E/G MODEL: 4M40
FOB: USD $5,556
LATEST ARTICLES
CATEGORY
ARCHIVES