BLOG
2020.12.25 update
TIPS FOR EXCAVATOR INSPECTION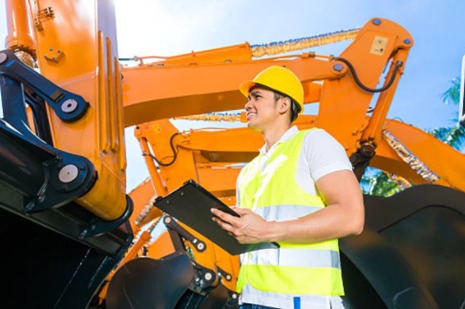 Before you head out to inspect the machine you want, check for these eleven things to help determine the value of an item you're interested in buying and avoid unexpected repairs or replacement costs:
1. Look for cracks, especially on weld seams. Plating will tell you the previous owner has put a plate over a crack for reinforcement. Those cracks and/or any resultant plating will tell you a machine has been improperly used.
2. Look for any oil leakage in the boom and stick cylinders.
3. Look for sheet metal damage. How worn is the seat? Are all gauges working? Is there any missing or broken glass?
4. Check the computer diagnostics.
5. Look under the lower housing to see if oil is dripping underneath. Since excavators are primarily hydraulic machines, a hydraulic leak could signal a major problem. While a leak could just mean a relatively inexpensive seal replacement, if oil is leaking out of the hydraulic pump you might have to replace the pump.
6. Look at the rail pins and bushings. To take up the slack, the front idler is moved forward in a bracket on the rails between the idler and the rear drive sprocket.
7. Check sprockets: If the sprockets are pointed it's a sign they are worn. Some manufacturers have a see-through sprocket gauge.
8. Check out the hydraulic pressure and flow.
9. Check for drifting by raising the boom with a full load in the bucket, then turning the machine off.
10. After the machine's been running a bit, take another walk around, opening up service doors, and looking underneath to check any leaks that appear after the machine's been running a while.
11. Look at the swing gear box and motor, making sure the oil is clean on the dipstick and that no water is present. And check the engine dipsticks, looking at how black the oil is, which will tell you how long it's been since it's been changed. Check also for moisture and blow-by, which sometimes you can feel coming out of the dipstick compartment.
The tips above serve as a good starting point to help you research a potential used excavator!!!!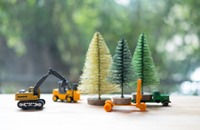 ARE YOU LOOKING FOR EXCAVATORS?
Do not hesitate to send us inquiry if you are looking for any machines!
We are here for you!
Please check our website: https://yamada-co.jp/en/stock/?search-body=9
Available current stocks are: PC30MR-2, ZX30U-3, ZX75US-A, PC78US-5, PC128US-2E1, ZX135US-3, 311CU, 313CCR
LATEST ARTICLES
CATEGORY
ARCHIVES