BLOG
2020.06.26 update
HINO PROFIA
Hino Motors has been a manufacturer of trucks for long years and is known as the best seller of medium and heavy truck in Japan. It is not too much to say that the company is leading truck manufacture in Japan.
Since 1991, the company has been participating in the Dakar Rally, which is said to be the world's most grueling race, by supplying commercial vehicles. Hino Motors is the only manufacturer in Japan who have been participated in this competition for consecutive years, and they have earned a high reputation both in Japan and abroad.
Profia has been one of the best-selling trucks in HINO brand for nearly 40 years. To be exact, it has been about 17 years as their model name for heavy duty trucks has changed to "Profia" at the launch of a new model in 2003. However, the origin of Profia can also be considered on 1981 when new "heavy duty model" had launched. This model did not have an official model name but its successor model is called Super Dolphin "Profia".
NAME OF PROFIA
Super Dolphin(1981~1992)
First generation of HINO Profia(1992~2003)
Second generation of HINO Profia(2003~2017)
Third generation of HINO Profia(2017~now)
The third generation Profia tractor head feature is…
Particularly good safety performance.
The third-generation Hino Profia is the first Japanese heavy-duty truck which has introduced Pre-Crash Safety system (PCS: PCS mounts sensors to detect any vehicles or passengers in front of your vehicle. It automatically activates the brakes when a possible crash is found.) and variable-distribution LED lamps as standard equipment.
As Hino's heavy-duty trucks have a history of nearly 40 years, PROFIA is a highly reliable model. Since the current 3rd generation model Profia have not been released much longer, most of the Profia on the used truck market are 1st and 2nd generation Profia.
Here is our stock of HINO.
REF NO: 27514
MODEL: W-SH1FDAG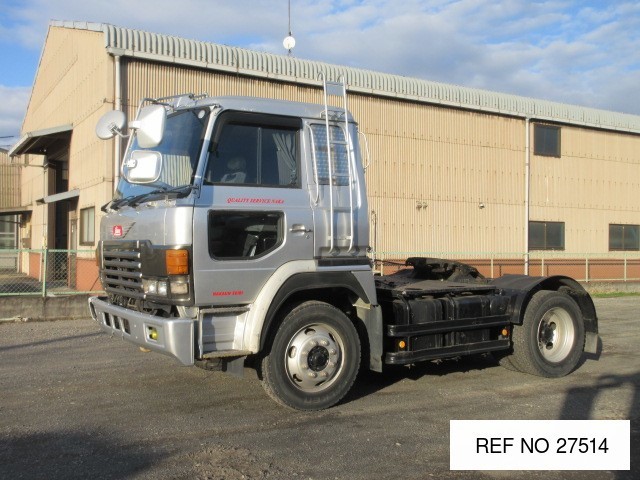 REF NO: 27471
MODEL: KL-SH1KDGG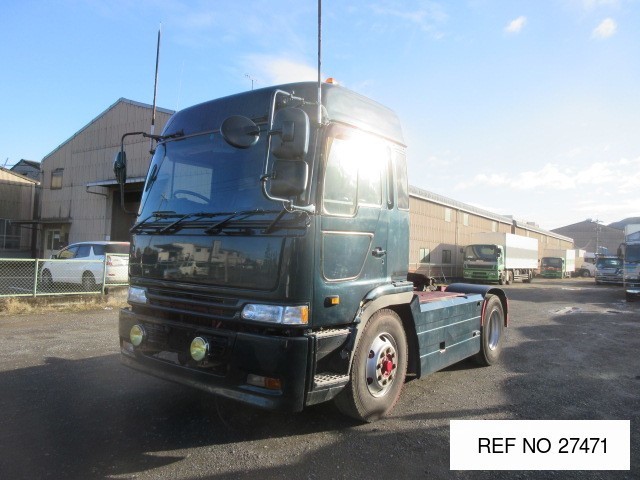 To get more details please click the links. It is worth checking if you are looking for HINO tractor head/prime mover!
We get many units every day, so please check the list of our new stocks!
Stocks: https://yamada-co.jp/en/stock/
Also, you can add us on Facebook for frequent updates of new coming stocks!
Facebook: https://www.facebook.com/yamadasharyo/
LATEST ARTICLES
CATEGORY
ARCHIVES