BLOG
2020.06.26 update
All about crane trucks!
Today I would like to talk about different types of cranes that are mounted on trucks.
1) Truck Crane
What we call truck crane is a type of truck which mounts a crane at the back of cabin. Truck crane consists of cabin, chassis, crane boom, operation seat and turning part, but does not have a cargo carriage like other typical trucks. This types of truck cranes can run on the public roads just like normal trucks.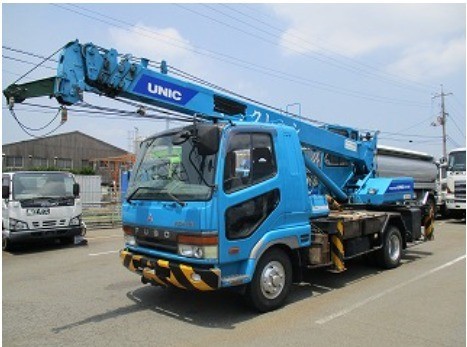 2) Truck with crane
There are also another type of truck which mount crane on the truck and also be able to carry the cargo on their rear body. Usually this types of crane is mounted between cabin and rear body above the reinforced chassis. The loading capacity of this types of crane is about 2.9t or 4.9t due to the operational license of cranes.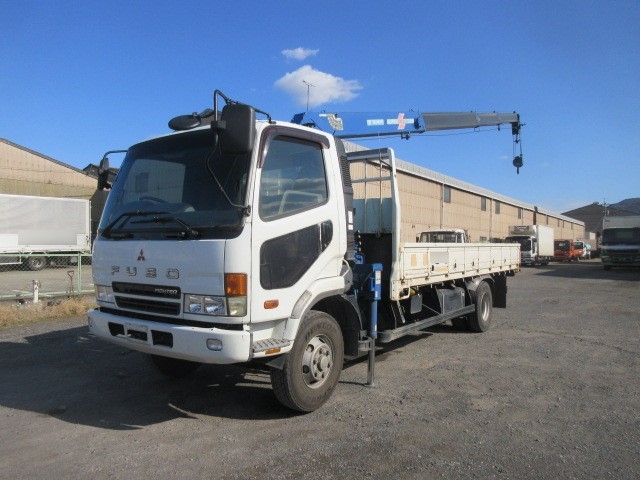 2 top makers of crane
<Tadano>
Tadano is probably the most recognized crane makers in Japan and also in many countries in the world. With their specialties of cranes, they make all types of crane from all terrain crane, rough terrain crane, truck crane, cargo crane etc.
Other than this, they also manufacture other types of truck bodies like sky master, selfloader, slide carrier, wrecker trucks.
<Furukawa>
Furukawa cargo cranes are named as "Unic". You may sometimes hear people says "unic" meaning "cargo crane" and see how well their red cranes are recognized. They also make different types of crane such from ocean crane to folded crane.
Hydraulic or Manual
There are 2 different types crane system.
Hydraulic system: Move the crane with hydraulic motor and cylinder by using the hydraulic pump.
Manual system: Move the crane by converting the power through chains or gears.
Most of the mobile cranes below 5 ton lifting capacity uses hydraulic system.
Crane specification
You can check the crane specification with the reference of the model code of the crane. The model code differs from makers so let's take latest model of Tadano and Furukawa as an example and check how to read the model code for cargo crane today.
<Tadano>
For small trucks: ZX290 series with 2.93t capacity. ZX260 series with 2.63t capacity and ZX250 for 2.53t capacity
For medium trucks: ZX360/300 series with 2.93t capacity
For large trucks: ZX500 series with 2.93t capacity, ZS580 series with 2.95t capacity and ZE600 series 4.9t capacity
You can also check the number of crane section with the reference of the last number of the model code. For example, if the model code is ZX253, it means the crane has 3 extend sections.
<Furukawa>
For small trucks: URG290 series with 2.93t capacity and URG260 series with 2.63t capacity
For medium trucks: URG370/340/500 series with 2.93t capacity,
For large trucks: URG500 series with 2.93 t capacity, URG580/1000 series with 2.95t capacity, URU600/1200 series with 4.9t capacity
LATEST ARTICLES
CATEGORY
ARCHIVES