BLOG
2020.05.01 update
How different, High Deck / Flat Low / Full Flat Low Dump?
Let's see below three Dump trucks.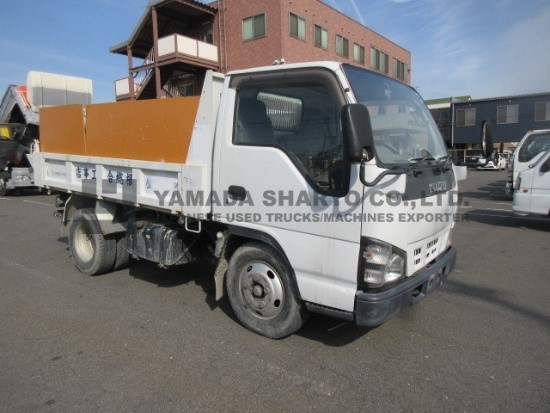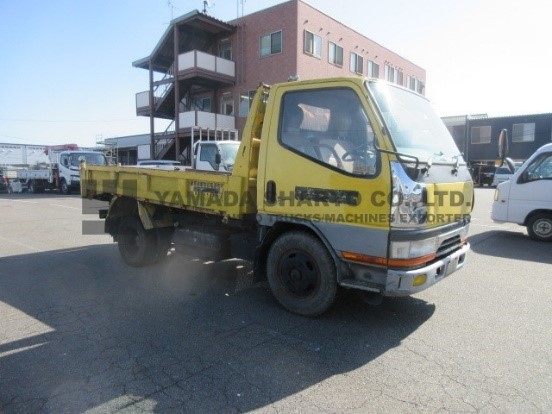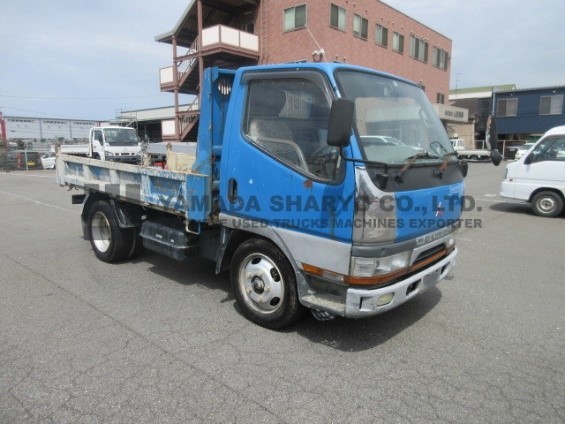 Can you find what difference these units have?
There are two differences; Tire size and the height from the ground to the bed floor.
Each type is called High Deck, Flat Low (sometimes called Just Flat Low), Full Flat Low.
High Deck Dump
Flat Low Dump
Full Flat Low Dump
We will see each of these types with the aspect of height and tire size.
【Height】
We cannot define high deck, flat low or full flat low by the height from the ground to the dump bed, because there are various types of cargo bed floor depending on the makers and models.
However, we can distinguish those 3 types with following way.
Let's see the undercarriage at the rear side of the unit.
Full Flat Low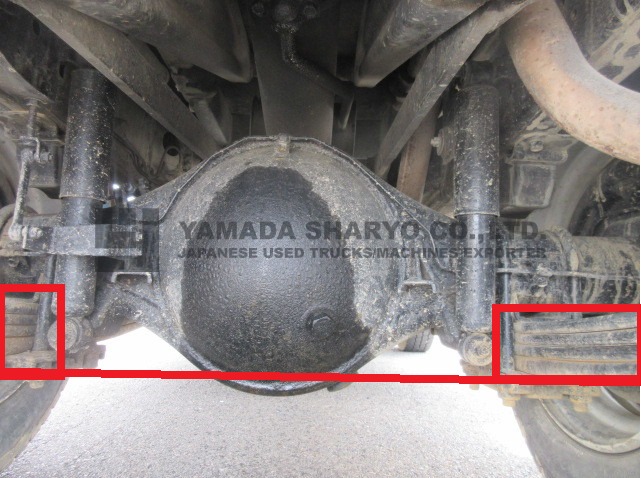 If the leaf spring is the same height at the bottom of the differential gear case, it should be Full Flat Low.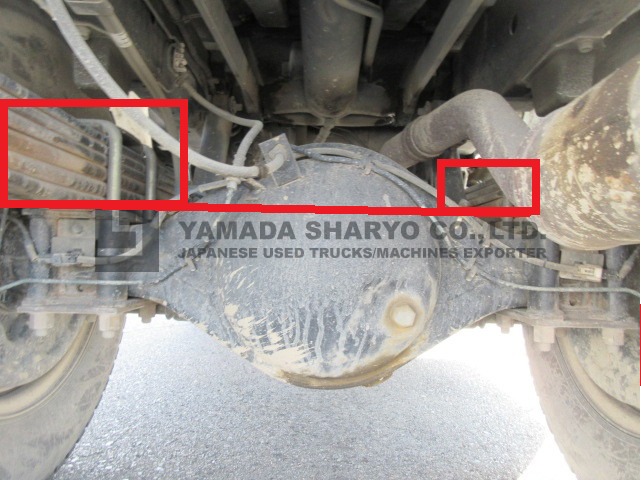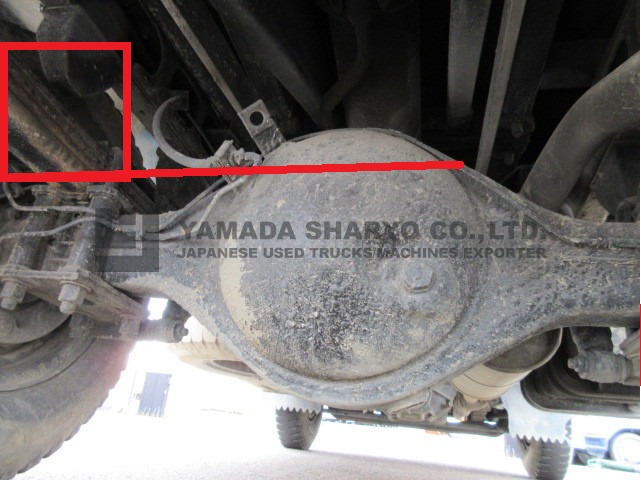 Flat Low
If the leaf spring is above the differential gear, it should be High Deck or Flat Low.
It is difficult to tell which type is because there is no difference between them only seeing undercarriage.
Therefore, we see the tire of the both front and rear one.

【Tire Size】
High Deck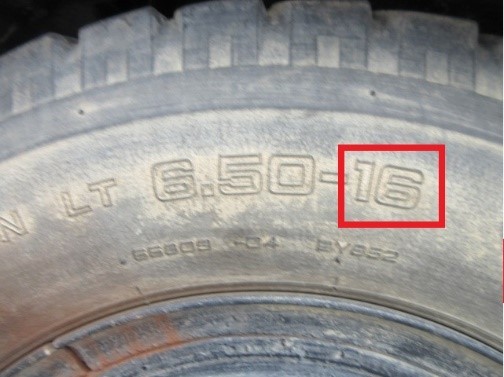 If it is High Deck, all of tire size is mostly 16 or 16.5 inches

Flat Low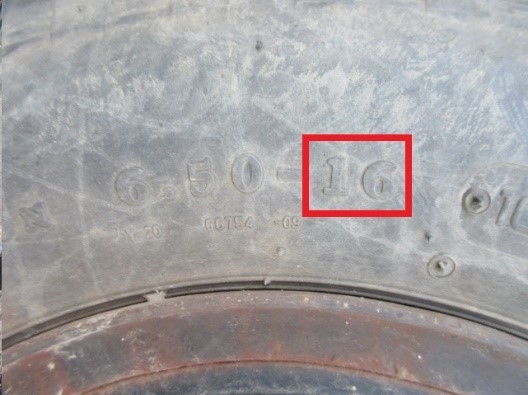 Seeing the tire from the side, can you notice that the tire size is little bit different between front and rear?
The rear tire is smaller than the front one.
Usually the front is 16 or 16.5 inches and the rear is around 15 inches' tire. Also. The front has 5 bolts and the rear does 6 bolts.
Now, you can definitely tell which one is High Deck or Flat Low.
Full Flat Low is adopted the same size for all of tires, by the way.
Some customers in specific markets are preferred to High deck type, and that's why high deck trucks are selling higher price in all of markets.
Not only High Deck has more durability and other special specification than twos, but all types have advantages and disadvantages depending on the purpose of use, of course. If you are looking for the trucks with more reasonable price, it is also a good idea to broaden the specifications to Flat Low or Full Flat Low.
On our website, we are showing the specification in the unit detailed page. You can check the type at the section of "Axle" here.
Or you can search results narrowing with retrieval keywords.

At this time, you can change the searching option of axle, and you can find High Deck, Flat Low, or Full Flat Low only.

CLICK HERE to Search Dump Truck
We are looking forward to your contact from CONTACT US page or INQUIRY button at each unit detailed page!
LATEST ARTICLES
CATEGORY
ARCHIVES