BLOG
2020.05.15 update
How to pick your ideal dump truck!
Today I would like to talk about different types of dump trucks. There are several kind of dump trucks, with different using method, and things to carry. So after reading this blog, you will have some ideas of what kind of dump trucks you need for your business!!

First, there are different size of dump trucks, like other body type. We categorize as 2 ton, 4 ton and 10 ton dump trucks. I will show you some models below with some information.
Below are the models for 2 ton trucks.
Isuzu Elf NKR66/NKR71/NKR81 etc.
Mitsubishi Fuso Canter FE51/FE71 etc.
Hino Dutro XZU312/XZU351 etc.
UD Atlas BKR66/BKR71/BKR81 etc.
If you see truck models starting with those alphabets, we consider for 2 ton dump trucks. Carrying capacity is mostly 2 ton to 3 tons.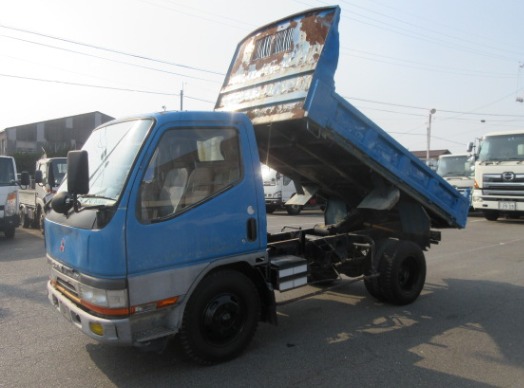 This is normal dump hoist, only dumps to the backwards. This can be used in many different construction site. There is another type of dump hoist called 3-way dump.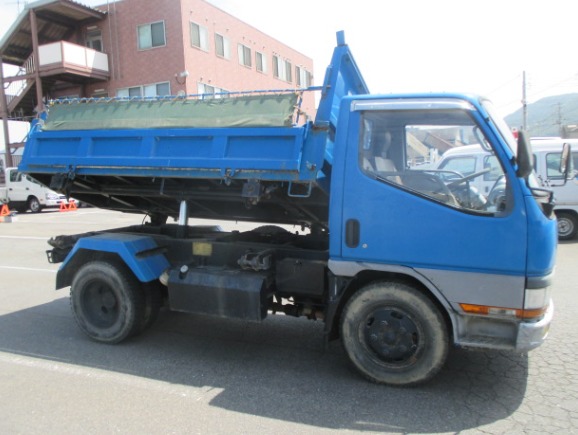 This special type can dump your cargos to the right and left side as well. So this can be used when you want to do something by the wall, or limited space.
Both 2 ton dump trucks can carry anything, sand, small rocks, and also construction machines up to 3 tons. Please check the maximum loading capacity!

So now its 4 ton dump trucks. Below are the models you will see.
Isuzu Forward : FRR32/FRR33/FRR35/FRR90 etc.
Mitsubishi Fuso Fighter : FK61/FK71 etc.
Hino Ranger : FD3HD/ FC3JCB/GD3HJ etc.
UD Condor : CM87/ MK210A etc.
Mostly, 4 ton dump trucks only have normal dump hoist, goes to the back side, but there are very few 3 way dump as well.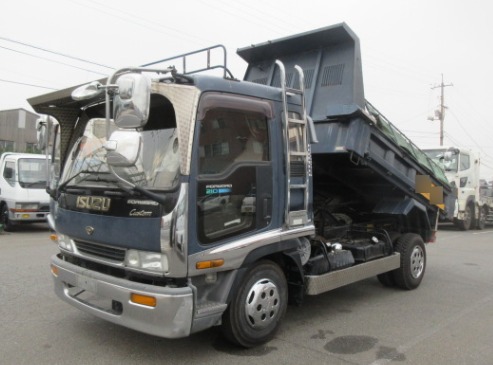 Carrying capacity is 4 ton to around 5 tons. You can carry bigger rocks, and sands, or sometime industrial waste are carried in those 4 ton dump trucks.

Next is 10 ton dump trucks. Below are the examples of models.
Isuzu GIGA : CXZ51/CXZ52/CXZ77/CXZ81 etc.
Fuso Super Great : FV50/FV51/FV60 etc.
Hino Profia : FS3FK/ FR2PK/FS1FKB etc.
UD Quon : CW55A/CW53/CW2XL etc.
Those dump truck can carry around 10 ton cargos. Carries big rocks, and sands.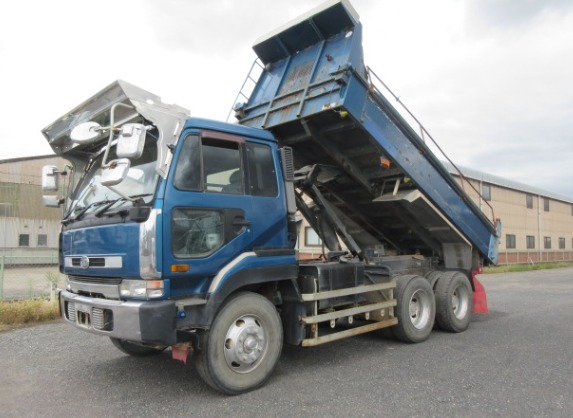 So from what I wrote above, all dump trucks can carry same sort of cargos, but just different in the carrying capacity. So if you are having construction site which need a lot of sands or rocks, then better to pick the bigger loading capacity and your business would be much smoother. If you are going to use your dump truck to maintain the walls, might be 2 ton 3-way dump truck would be suitable.
So here is our stock of dump trucks!
https://yamada-co.jp/en/stock/?search-body=5
If you have any concerns, please contact us. We can arrange shipment after your business is back to normal! Stay safe everyone!
LATEST ARTICLES
CATEGORY
ARCHIVES