BLOG
2020.04.17 update
Comfortable Truck Drive with Semi-Automatic Transmission
Trucks play a huge role in logistic industry and sometimes drivers are forced to drive for long time. To reduce the stress of those long distance driving, Japanese big 4 truck makers have their own semi-automatic transmissions. Today, I would like to introduce about each of them!
UD Trucks – ESCOT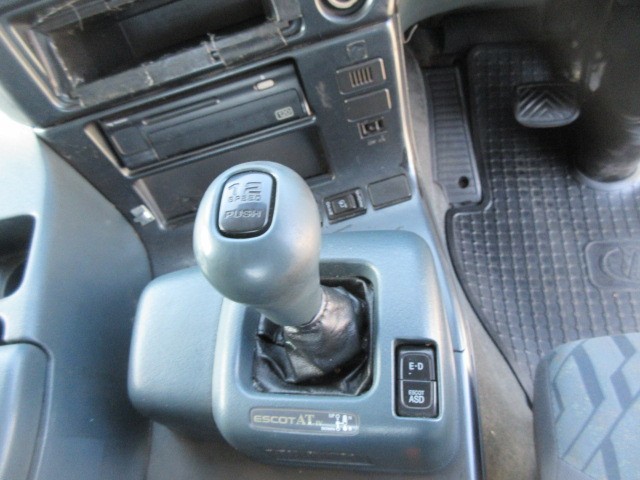 "Escot" is the transmission mechanism which has innovated by UD Trucks. The name "Escot" is the acronym for "Easy / Safe Controlled Transmission".
To be more specific, gear change is automated by a computer, so the drivers do not have to be bothered by controlling the clutch pedal anymore. It engaged easier drive for various drivers with different levels of driving techniques.
Now in 2020, the latest model is called "ESCOT-VI" which has launched in 2017 together with 2nd generation of their 10 ton range; Quon. ESCOT-VI has been adopted "straight type" shift lever instead of former "gate type" shift lever.
Used UD trucks for sale: https://yamada-co.jp/en/stock/?search-maker=4
Mitsubishi Fuso – INOMAT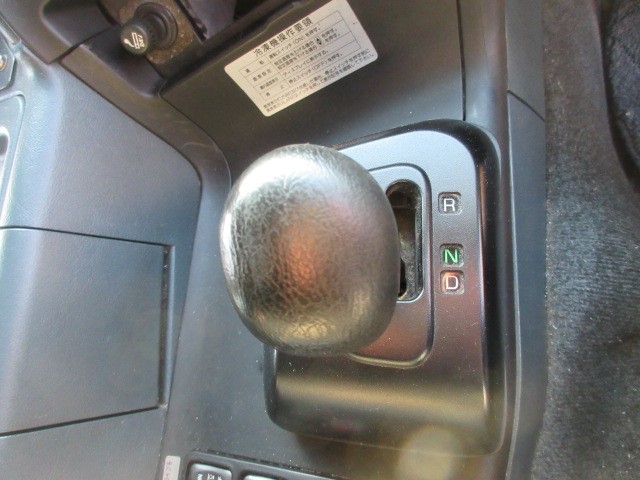 Mitsubishi Fuso has their own transmission system called "INOMAT". It is the acronym for "Intelligent & Innovative Mechanical Automatic Transmission".
Current model as of 2020 is called "INOMAT-Ⅱ". INOMAT has innovated based on their manual transmission but removed clutch pedal and computerized the gear change. It is mainly installed on trucks but there are some buses which is also installed INOMAT transmission. Shift lever looks similar to Mitsubishi made sports mode AT, except for not installed P range. There is also a function to shift gears by skipping one step according to the volume of the inner loads.
Used Mitsubishi Fuso trucks for sale: https://yamada-co.jp/en/stock/?search-maker=2
Hino – PRO SHIFT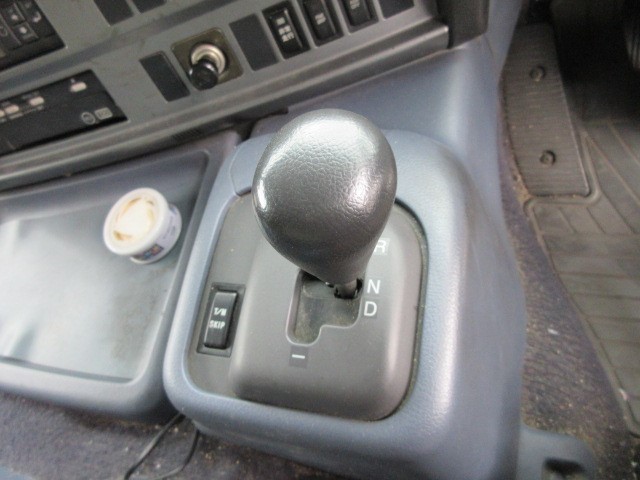 HINO "PRO SHIFT" has introduced in 2000 by being installed to Super Dolphin Profia, and had been through 5 model changes as of 2020.
HINO has also manufactured semi-automatic transmissions for buses from 1980s to 1990s. The system is called "EE Drive". Buses with this EE drive system has been introduced in many bus lines from 80s, but end up not getting much good reputations due to the lack of comfortability during ride, as well as poor operational performances.
Used Hino trucks for sale: https://yamada-co.jp/en/stock/?search-maker=3
ISUZU – SMOOTHER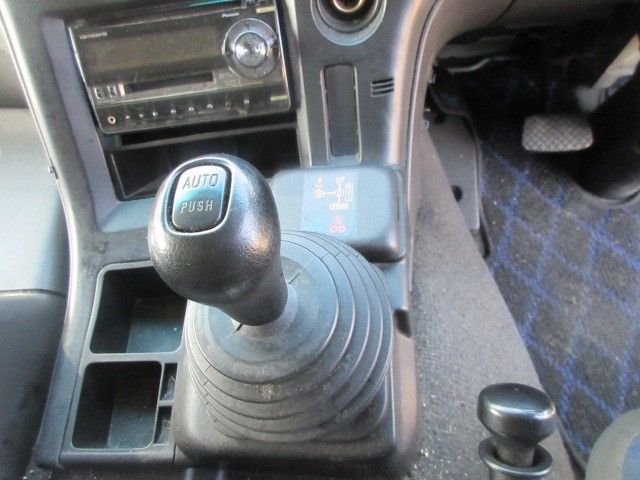 Prior to the manufacture of smoother transmission, Isuzu had developed Dual mode transmission in later 90s. This has the same power intermittent mechanism as manual transmission except that this dual mode has a switch which can change to free of clutch operation.
After the appearance of deal mode transmission, Isuzu has introduced smoother transmission. Smoother for Elf is called "Smoother E", Smoother for Forward is called "Smoother F", and smoother for GIGA is called "Smoother G".
Used Isuzu trucks for sale: https://yamada-co.jp/en/stock/?search-maker=1
Advantages of semi-automatic transmission
1)Reducing drivers' stress while driving
For the truck drivers who run long distance, gear change can cause a constant stress.
2)More people can drive
In Japan, there are different driver's license for only automatic transmission cars and for both automatic transmission and manual transmission cars. Semi-automatic transmission with only 2 pedals can be driven by people with only automatic transmission license.
3)Improving fuel efficiency
Usually, fuel efficiency of manual transmission trucks is depending on the driving skill of the driver. However, unnecessary fuel losses during gear change will be reduced by completely automate it like semi-automatic transmission.
Are you interested in driving with semi-automatic transmission trucks?
Please check our used truck stocks: https://onl.tw/UVePG18
---------------------------------------------------------------
Japanese Used Trucks & Machinery Exporter
Yamada Sharyo Co., Ltd.
Website / Contact Us / About Us
Search Trucks / Search Machinery
---------------------------------------------------------------
LATEST ARTICLES
CATEGORY
ARCHIVES