BLOG
2020.04.06 update
Why Japanese mini trucks & vans are great for delivery?
Although the COVID-19 is hitting the world economy badly, there are some fields of business where the demand is increasing due to the world tendency of "stay home".
EC (Electric Commerce) or food delivery service are some of those growing fields.
According to the market research firm, Nielsen Research, from the U.S., online orders to personal residences in France have increased by 32% during the first week of March 2020, compared to the same term in last year.
Also in Italy, where the lockdown has been imposed from March 9th 2020, the number of active users on Carrefour's (the biggest grocery store chain) EC website, has doubled to 110,000. Now many Start-Up are also producing results in this EC & logistics sector and expecting more growth.
Speaking of deliveries, there are different delivery method each country. Let me introduce some examples.
Japan -Mini van
Now mini van is essential for the delivery in Japan. Its compactness is useful especially for the narrow Japanese roads. Also the back seat are designed specialty for cargo carriage, so it allows a maximum space for cargos. As it has a roof, it is suitable for any weathers too. Once you walk in Japan, you will find many transporters, delivery services or postal offices uses this van type.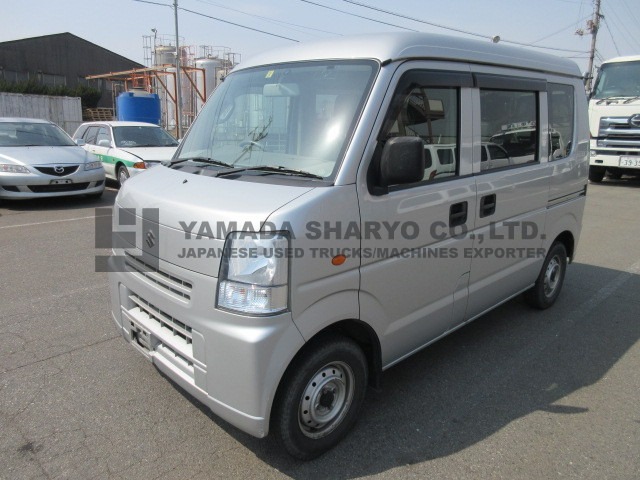 Japanese Minivan Models: Suzuki Every, Dihatsu Hijet cargo, Nissan NV100, Honda Acty van, Matsuda Scrum, Mitsubishi Minicab van, Subaru Sambar etc.
Tanzania –Mini truck
This photo is taken in the busiest market in Dar Es Salaam, Tanzania. Many mini trucks, mostly Suzuki Carry, are parked besides the street and drivers are calling for customers. As the street is very narrow, sometimes 1 passenger car can barely pass by, this compact Suzuki Carry comes very handy. This market sells furniture or other big merchandises, so truck types are mostly preferred in order to carry different size of cargos.
Now Japanese mini trucks and vans are used in many countries due to its usefulness. Please let me know if you are also looking for the one!
Mini trucks are available: https://onl.tw/1V1MKdj
---------------------------------------------------------------
Japanese Used Trucks & Machinery Exporter
Yamada Sharyo Co., Ltd.
Website / Contact Us / About Us
Search Trucks / Search Machinery
---------------------------------------------------------------
LATEST ARTICLES
CATEGORY
ARCHIVES