BLOG
2019.03.01 update
TODAY's Pick Up! Don't miss those great units!
Here is the today's pick up for fresh units!
Around this season, there are so many trucks are on the Japanese market, and we aggressively get those! So, I believe there are something interesting that you are looking for!
1.FUSO FIGHTER KK-FH21HC, 4 ton Mixer
https://yamada-co.jp/en/stock/detail/25350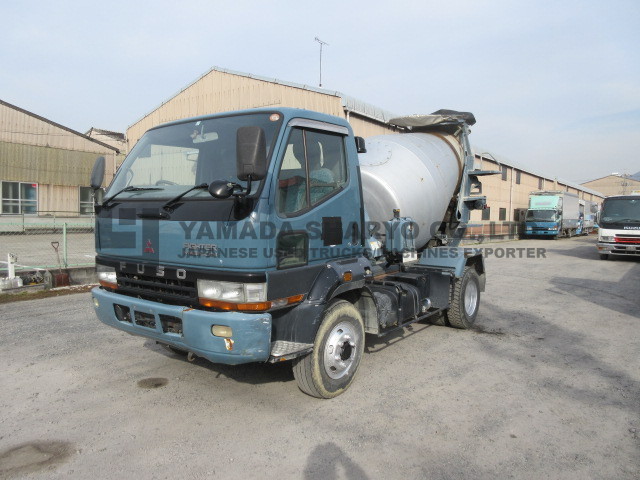 Mixer truck is a freight car that transports raw containers manufactured at the factory to the construction site. Mixer is always the one that I will look for in Japanese market, as there are so many demands in South East Asian countries right now due to the big constructions. Below is the structure of the mixer truck.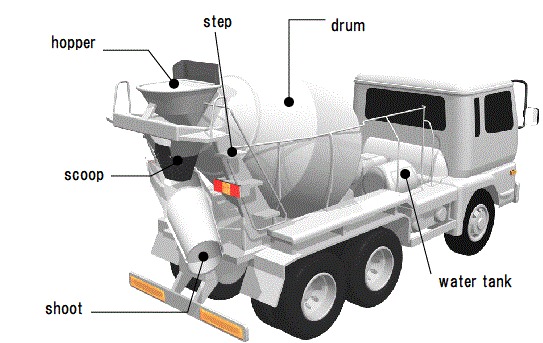 From the hopper, you put raw concrete materials into the drum. Inside the drum, it moves while engine is on in order to keep mixing the material inside, so it can keep the quality of raw concrete.
You can use scoop to gather raw concrete material so it can easily follow to shoot. Shoot is where material go through, and you can move them right and left. Water tank at the front of body contains normally 200L water, so you can clean after you use scoop and shoot at the construction site.
2.ISUZU GIGA KC-CYM81V1, Alum. Wing with Rear Leaf Spring Type Suspension!
https://yamada-co.jp/en/stock/detail/25305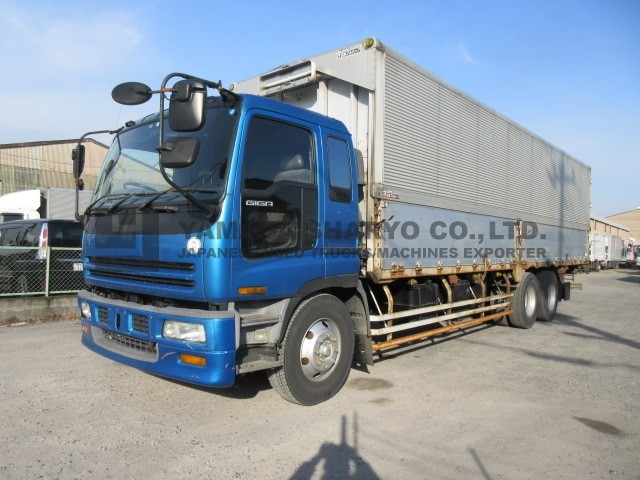 Who need this giant blue truck? Big engine with big carrying capacity! In Japanese market, I haven't seen leaf spring trucks with thing good condition for a while. So why don't you contact us and get quotation on this unit?
(Get quotation from the above link; Click "GET ESTIMATE" and send us inquiry.)
3.ISUZU FORWARD KK-FRR34L4 Alum Wng with Wide Cabin/Bed
https://yamada-co.jp/en/stock/detail/25322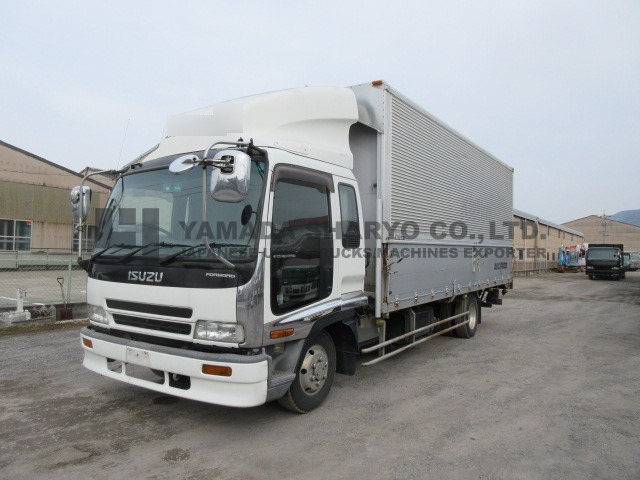 It's always nice to have middle sized truck. As I have mentioned before in some of the blog, Isuzu Forward is the one of my favorite truck among all. This is because of the name, and appearance. However, most recommended point of this unit is how the fuel efficient of this truck is. The engine has common rail system injection, and this controls the amount of fuel that you really need to run the truck. Let's make your work comfortable with this beauty!
4.ISUZU GIGA KC-EXZ82J1 10 Wheeler Tractor Head
https://yamada-co.jp/en/stock/detail/24963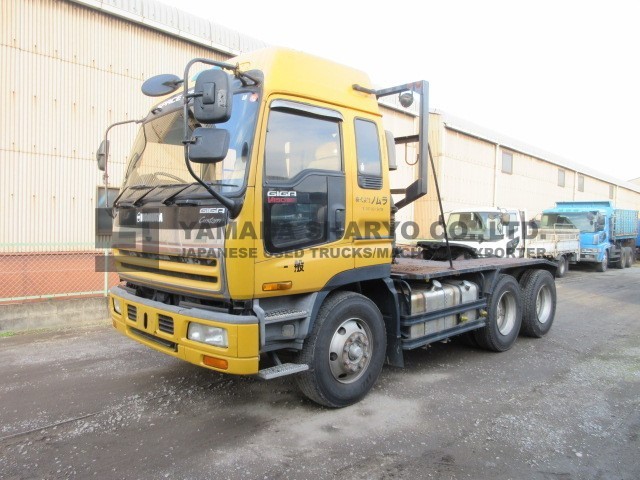 Look at this double differential 10 wheeler! The transmission is 8x8 high-low, and you can control your truck very easily for whatever kind of road you drive. Also, now this unit is on SALE! Do not miss this great opportunity to get this unit for your business.
5.ISUZU ELF KR-NPR72PAV 2ton Alum Wing
https://yamada-co.jp/en/stock/detail/25348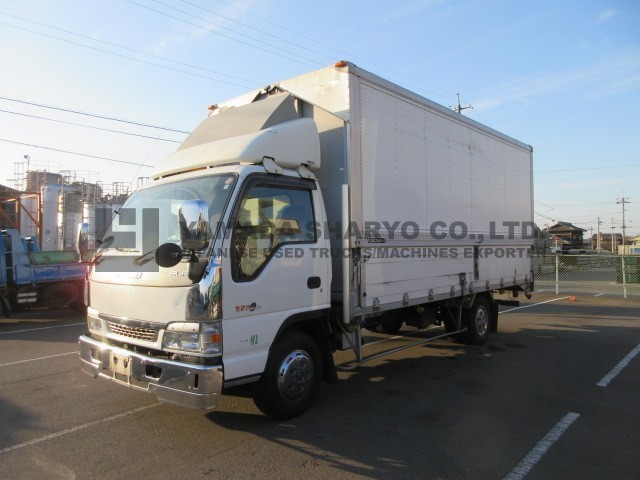 Everyone is looking for 2 ton gull wing trucks, and here we are! Shiny front with good working condition gull wing. It's easier to find 4ton up gull wings, but not many of the 2tons are in the market.
So here was just some new stocks we got recently. We are getting over 20 trucks every week and not all of them I can listed here. In our website, we update daily for new stocks, so check them out!
BROWSE TRUCKS/MACHINERY: https://yamada-co.jp/en/
YAMADA SHARYO CO., LTD.
LATEST ARTICLES
CATEGORY
ARCHIVES