BLOG
2018.11.30 update
How to protect yourself from traffic accidents
Have you ever experienced the moment that a traffic accident would may have occurred while driving vehicle? Nobody wants to be involved in any traffic accidents. So this time, I want to talk about the devices or systems which are equipped with trucks to prevent traffic accidents or protect you even if it has occurred.

First of all, I will explain about the "ABS". Do you know what dose ABS stand for? It stands for "Anti-Lock Brake System". What is the role of this system then? When tires are locked at the time of emergency braking, the ABS automatically activates and deactivates the brake even if the driver steps on the brake pedal, to restore the grip force of the tire, to keep the running stability of the car, to avoid danger by handling Devices trying to secure. Especially on slippery gravel roads and snowy roads, if the tires are locked by emergency braking, the car can turn in a ridiculous direction, which is extremely dangerous. The ABS preventing the car from slipping or getting tires locked.
Speaking of other representative devices for safety, I think you many people name seatbelts.
Seat belt is a belt-shaped safety device for preventing the occupant from being thrown out from the seat by restraining him/her to the seat. Besides cars, it is also attached to other vehicles such as airplanes, rockets, roller coasters. It is also called safety belt. A typical seatbelt is a 3-point seatbelt, but there are other types, such as 2-point, 4-point, 5-point, and 6-point type.
There is a device working together with this seat belt as a set. It is a device called a pretensioner. This device judges it as an accident when a certain amount of impact is applied to the vehicle, it instantaneously lifts the belt with gunpowder or restrain the occupant's upper body against the seat and minimize injuries. By combining these two devices, your safety is increased.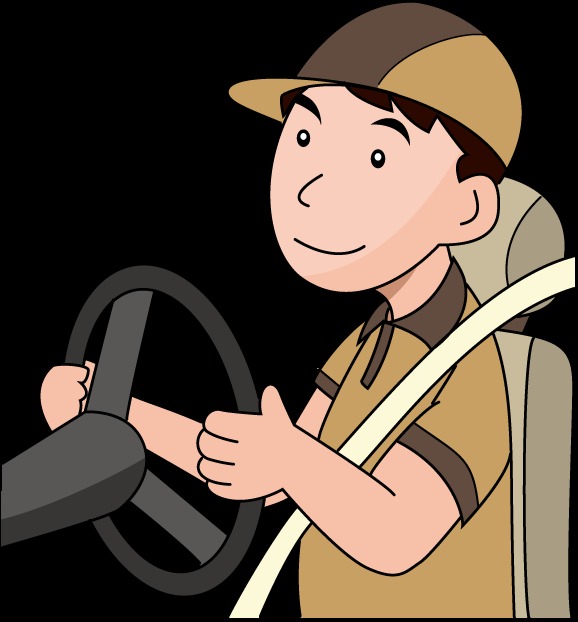 Another safety devices that we can mention is AirBag (SRS Airbag). First of all, what does "SRS" mean? This is the acronym for "Supplemental Restraint System".
SRS airbag is a device for protecting the occupant by assisting the effect of seatbelt. So, occupants are not safe just with the air bag if they are not wearing seatbelts. On the contrary, serious accident may be caused by the air bag is the seat belt is not fastened. The airbag system will operate when the sensor perceives a strong impact. So, it may be operated not only when an accident is encountered, but also when a strong shock is applied to the location of the sensor.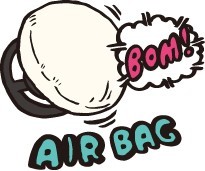 In this way, trucks also have a device to protect you from traffic accidents.
Also latest Japanese Truck comes with equipment that assists driving, and the truck has the technology to avoid critical accidents.
However, since these devices are only supplementary things, please keep safe driving in your mind at any time!
Trucks & Machinery Exporter
Yamada Sharyo Co., Ltd.
LATEST ARTICLES
CATEGORY
ARCHIVES