BLOG
2021.04.16 update
All about ISUZU
As we know, there are several truck makers in Japan, but which maker is the most suitable for you? Today we are going to introduce one of the best truck makers in Japan, ISUZU.
History of ISUZU
First, let's take a look at the history of ISUZU. It began in 1916 when ISUZU was called Tokyo Ishikawajima Shipbuilding and Engineering at that time. They Cooperated with Tokyo Gas and Electric Industrial Company and planned to make automobiles. In 1918, ISUZU cooperated with Wolseley Motors Limited and got the exclusive rights of the production and sales of Wolseley vehicles in East Asia from knock-down kits. They made the first made-in-Japan passenger car, which is a Wolseley model. In 1923, Japan was devastated by the Kanto earthquake which made the railways were unusable due to the twisted tracks. The company sought to contribute by producing heavy-duty vehicles locally to aid in recovery and reconstruction. In 1929 the automobile manufacturing business was separated and in 1934, the name was changed to ISUZU (after the Isuzu river in Ise Grand Shrine).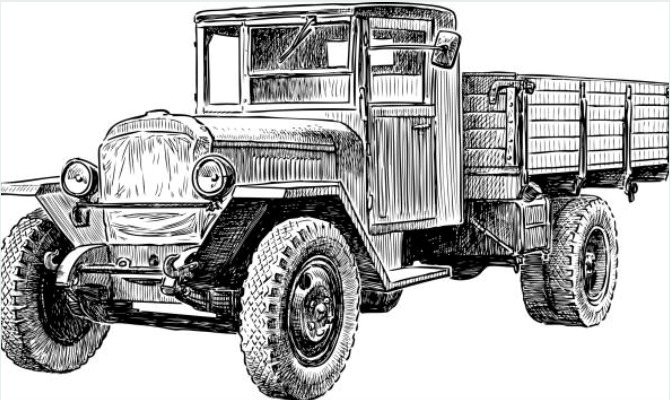 Functions of ISUZU Trucks
Isuzu trucks are equipped with various functions related to turbo effect, control, and shifting. These functions can increase fuel efficiency and reduce the stress on drivers.
Turbo effect functions include the dedicated engine and turbo control functions. With these functions, the energy from the turbo can be used without waste. The two types of turbo control functions, low-pressure stage, and high-pressure stage, are expected to increase fuel efficiency.
There is also a function that automatically shifts gears within the low fuel consumption range and selects the optimum gear. If you pursue the best cost performance, you will be satisfied by this function. Also, the transmission function allows you to shift gears with simple operations under computer control. Since shifting is possible only by operating the shift lever up and down, the stress during driving can be reduced.
Size of ISUZU Trucks
There are three main types of trucks: light-duty, medium-duty, and heavy-duty. Most truck makers produce all kinds of sizes.
Light-duty trucks have a loading capacity of around 2 tons, they are also called "2-ton trucks" in Japan. ISUZU calls their light-duty trucks "ELF".
Medium-duty trucks are a type of truck that is also called a "4-ton truck". The medium-duty trucks manufactured by ISUZU are called "FORWARD". There is also a model called "Forward JUSTON" with an ELF type cabin attached to the FORWARD chassis.
Heavy-duty trucks are also called "10-ton trucks," and they are called "GIGA". The feature of Giga is that it is sold not only in Japan but also overseas under different names such as "C series" and "E series".
Are you interested in ISUZU trucks now? We have some recommendations just for you!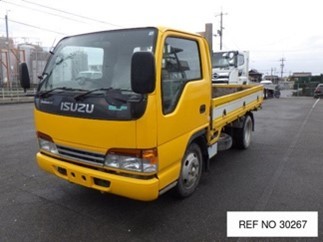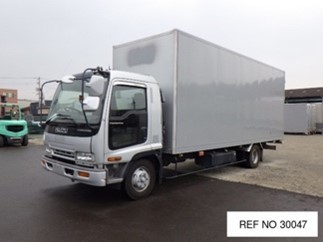 REF. NO. 30047
PB-FRR35L3S 2004 ISUZU FORWARD
FOB: USD $9,048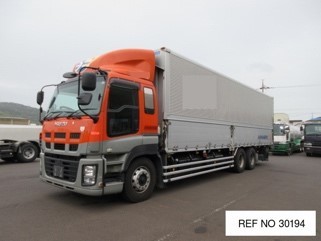 LATEST ARTICLES
CATEGORY
ARCHIVES